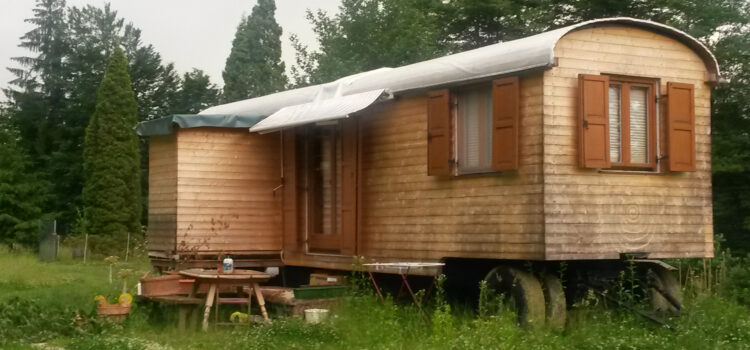 A little more than two years ago – maybe even longer than that – I started to realize more and more that there was something "missing" in my life. Since then I embarked on a journey to find at least some of the missing pieces. And now I'll tell you about one of them.
Among some other things, I started to downsize my life about a year ago. I got rid of a lot of junk that accumulated over the years, and still need to get rid of some more. Also a little more than two years ago I first got the idea of a tiny house on wheels. I had a picture of a wooden, modernized, self-sufficient gipsy waggon in my head – and still have.
After the picture in my head had started to form, I looked for inspiration on the net and was and still am truly amazed by the many examples of people who had similar ideas and dreams and how they materialized them. Here's only a short highlight of what I found:
Examples from the US:
http://www.tumbleweedhouses.com/
http://tinyhouseblog.com/
http://relaxshacks.blogspot.com/
http://tinyhouseswoon.com/
Examples from Europe:
http://www.roulottes.nl/
http://www.wohnwagon.at/
http://www.bewegtleben.com/
http://www.wohlwagen.de/
To put this list on here without much of an explanation feels kind of like fastfood and I'm sorry for that, but I will dedicate another more comprehensive post to tiny and mobile living. I'll also feature some examples in separate entries as well, but right now I need to rush a little to get to my exciting news!!